INSPIRED
Leto collection is the entrance door to Bassines univers.
Inspired, as all ouf our products, by aquatic world and it's legendary characters, this model is a tribute to goddess Leto and the power of water. In contrary from our other products, Leto is design and minimalist : its pure conical shape underline the delicacy of metal edges and focus all attention to it's exceptional material.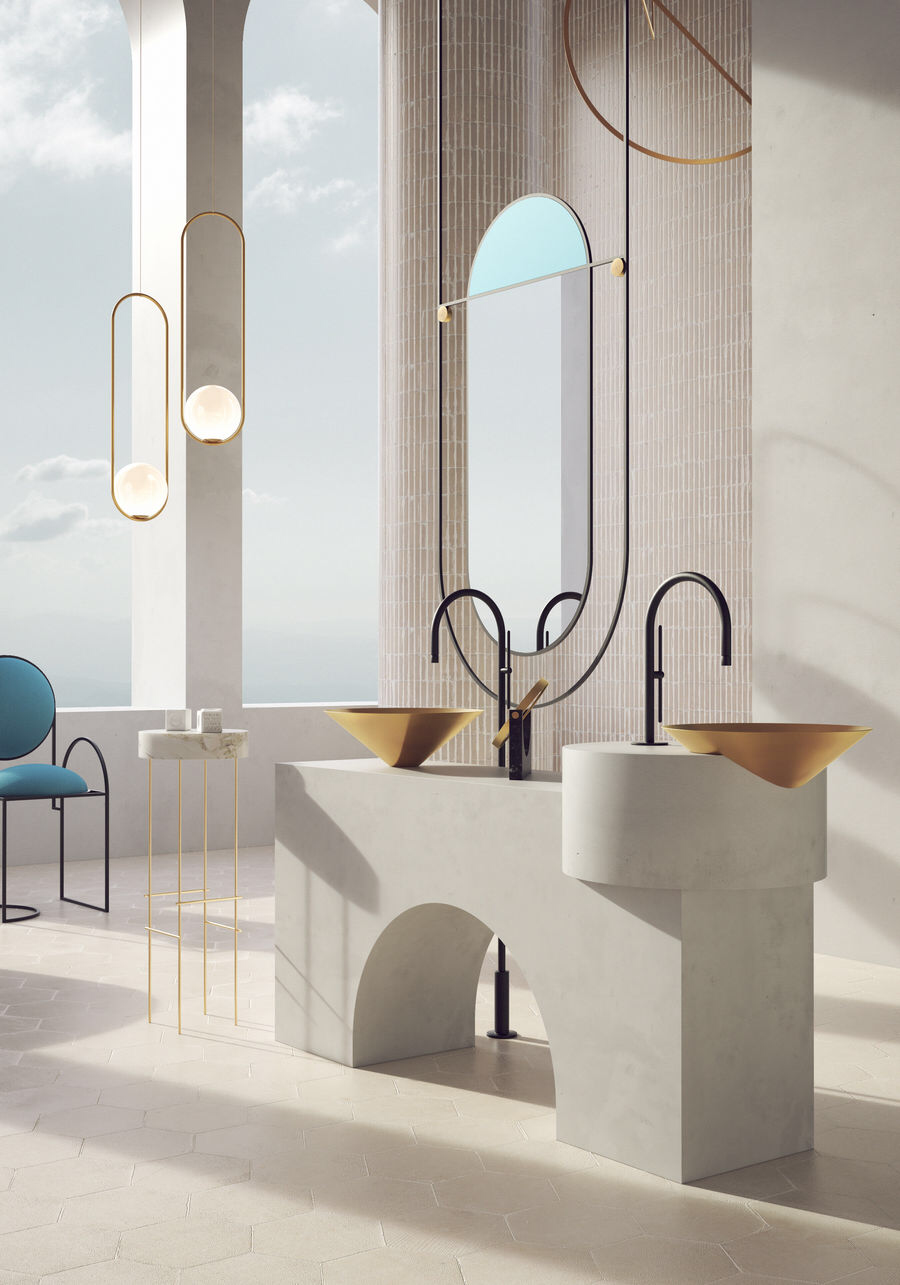 METAL
Leto, as all of our bassins, is made out of an exceptional material – 316 stainless steel in 12/10 thickness, the highest quality of metal substrate that exists, and which is resistant to corrosion.
Bassines applies a sophisticated coating technique used in the aeronautical industry. PVD or Phase Vapor Deposit coating is a vacuum process carried out in a chamber heated on very high temperature, where metallic vapor is deposited in a thin film on the stainless steel, bonding closely with it. The obtain hardness – seven times greater than normal – makes the metal permanently resistant to scratches and the bassin keeps its brightness for life.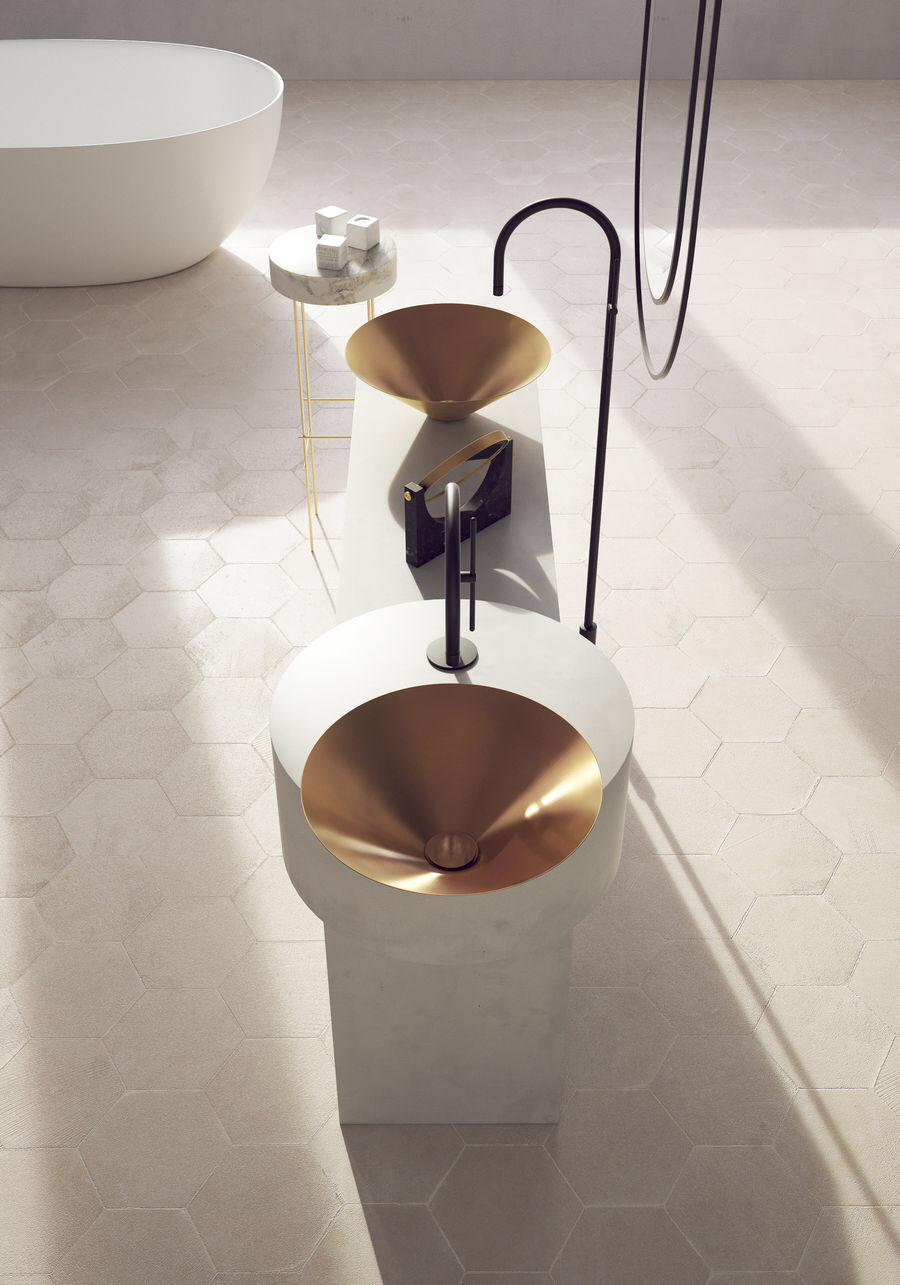 FINITIONS
LETO IS AVAILABLE IN FOUR FINISHES – STAINLESS STEEL, BRASS, COPPER AND BLACK, IN BRUSHED AND POLISHED VERSIONS. THE STOPPER, ALWAYS IN STAINLESS STEEL, CREATES A CONTRAST WITH CHOSEN FINISH.

Leto exists in two sizes - 29 and 42 cm by diameter - that gives it a large range of uses from hand-basin to washbasin. Three types of installation are possible in standard collection : recessed, semi-recessed, countertop.
Leto model is particulary adapted for free standing versions with integrated column in selected material - marble, wood, stone - that Bassines can produce for costum projects.
Colors: stainless steel, copper, brass, black
Finishes: polished / brushed
Size : 29 and 42 cm by diameter
Installation: recessed / semi-recessed / countertop